Many people know that Capt. James Cook explored the Bay of Islands, Newfoundland area a long time ago, but few might be able to explain why his work in western Newfoundland should be celebrated.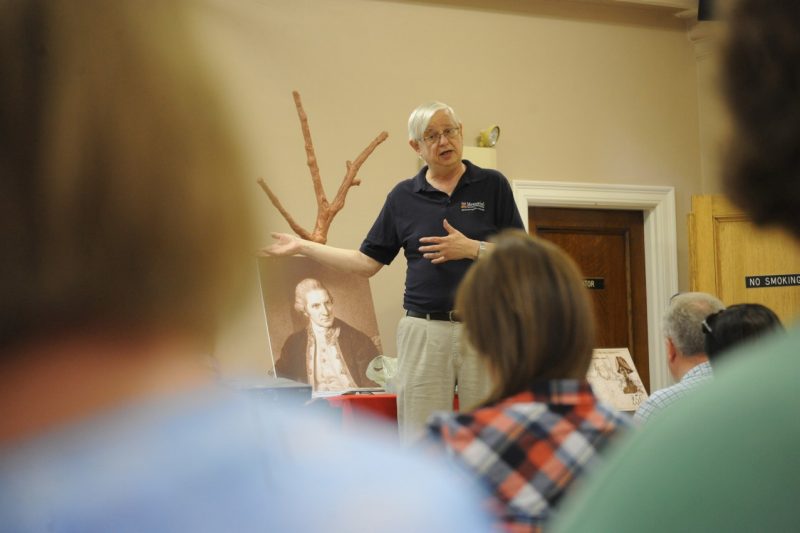 Memorial University of Newfoundland Grenfell Campus history professor Olaf Jansen details the historical significance of Capt. James Cook and the mapping work he did in Newfoundland and Labrador
Cook actually spent five years mapping out much of the coastline of Newfoundland and parts of Labrador.  This year marks the 250th anniversary of his last year doing his cartographic work, with that final year of 1767 spent surveying and charting the western Newfoundland coastline.
In 2018, the National Maritime Museum in Greenwich, England, is planning a big celebration of the 250th anniversary of Cook setting out on his Pacific Ocean explorations. While he is somewhat better known around the world for his time in the Pacific, it is his impressive work done with mapping Newfoundland and Labrador that earned him that appointment to chart the Pacific.
This summer, there will be events to mark Cook's final year in the Newfoundland and Labrador area. A temporary exhibit is currently on display at the Discovery Centre in Woody Point and will also be open for viewing at the Woods Island Resettlement House and Historic Centre in Benoit's Cove and the Gillams Historical Society's community museum in Gillams later this summer.
Organized by the Cabox Aspiring Geopark, an entity trying to have the unique geology of western Newfoundland formally recognized by UNESCO, the celebrations will also include the renaming of two hiking tails in the Bay of Islands.
The Copper Mine to Cape Trail will be renamed the Cape Blow Me Down Trail. The Blow Me Down Mountains were the only mountains in western Newfoundland given a specific name by Cook.
The hiking trail located within Blow Me Down Provincial Park will be re-designated as the James Cook Heritage Trail.
While no firm dates have been established, it is expected the two museum exhibits will be up and running by Canada Day.
The trail designations are expected to occur during the visit of tall ships to the Bay of Islands in late July.
Cook is deemed to have been one of the best tall ship commanders in history.
"This is an important part of our cultural heritage and Cook kind of ties the cultural heritage with the natural," Paul Wylezol, chair of the geopark committee, said during an official launch of the 250th anniversary celebrations Wednesday.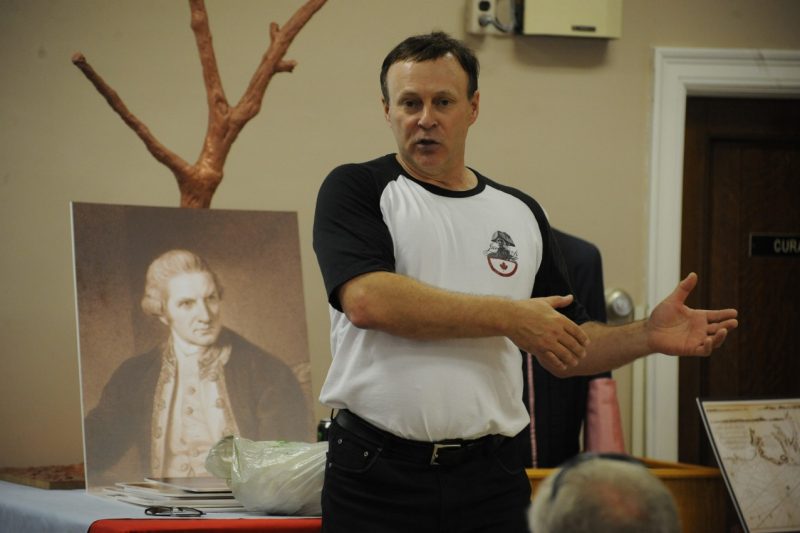 Paul Wylezol, organizer of the celebrations to mark the 250th anniversary of Capt. James Cook's last year mapping Newfoundland and Labrador, discusses plans for commemorating the occasion during an official launch in Corner Brook Wednesday
According to Wylezol, the Western Newfoundland Brewing Company in Pasadena is also planning to launch a new beer named after Cook in July.
For what else was said, go to the Western Star newspaper