On Canada Day 2017, the OBIEC / IATNL 'Copper Mine To Cape Trail' in York Harbour was designated  as the 'Cape Blow Me Down Trail' in honour of James Cook and his 1767 survey of the Bay of Islands.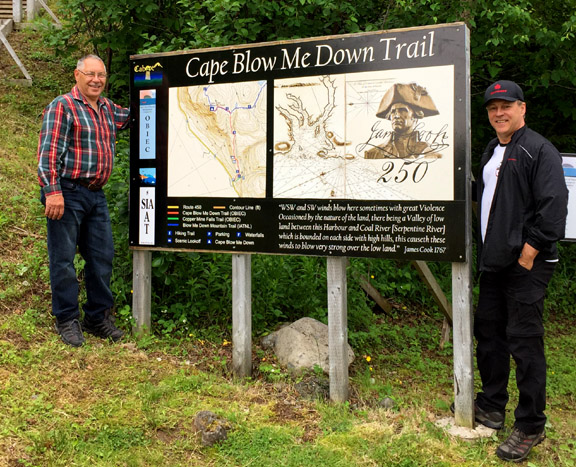 (L-R) OBIEC Chairperson Allan Shepherd and IATNL Chairperson Paul Wylezol at new trailhead sign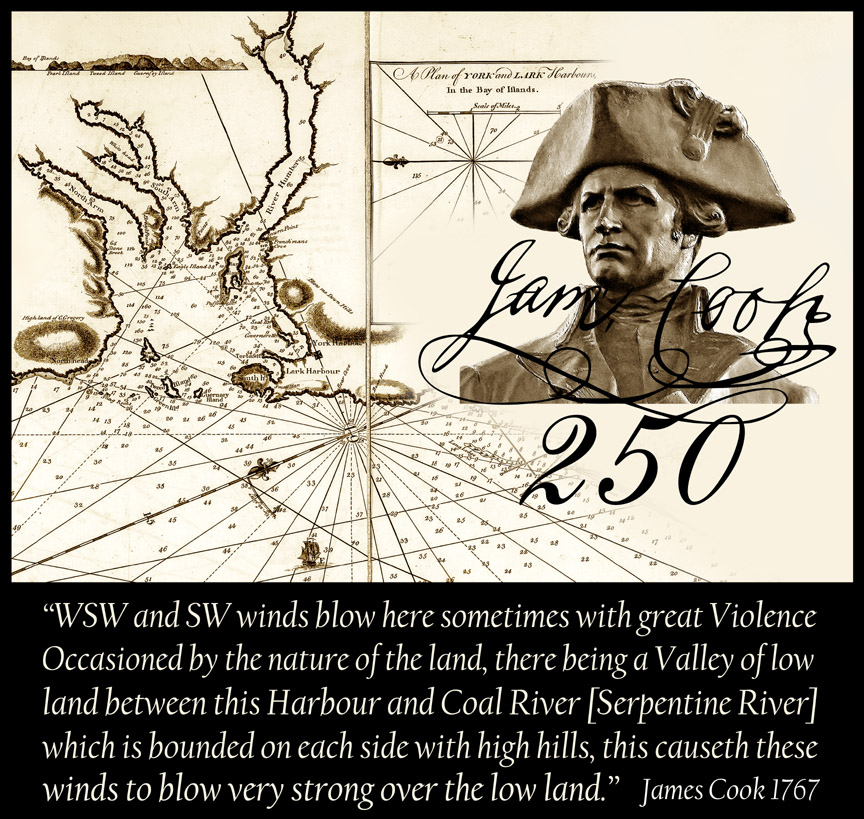 A number of storyboards at the trailhead and along the route to the Cape will tell the story of Cook in the bay, including on July 1, the day that would become Canada Day.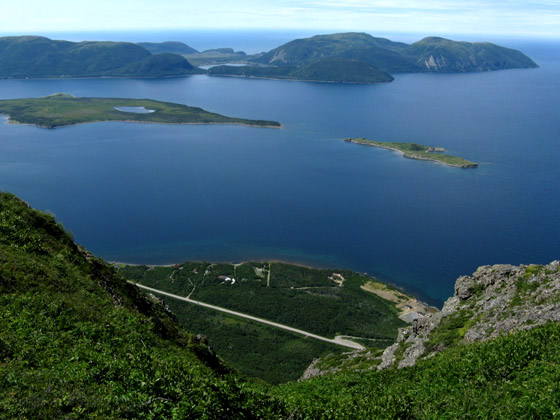 View of York Harbour and Lark Harbour from Cape Blow Me Down
After surveying the west coast north to Point Ferolle (the western limit of Cook's survey of the Strait of Belle Isle in 1764), Cook returned to the Bay of Islands where in September he spent three weeks surveying the arms of the bay, penetrating the Humber River as far as Deer Lake.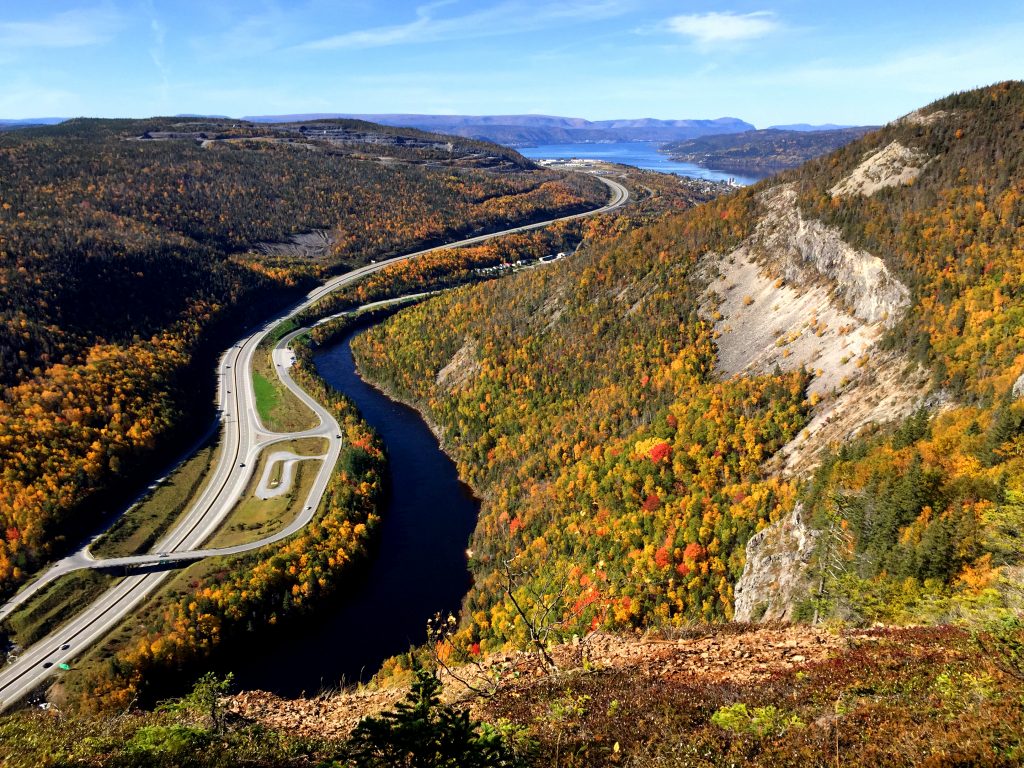 View of the Humber Arm and Cape Blow Me Down from Man In The Mountain
With the exception of "High Land over….", the "Blow Me Down Hills" were the only mountains in Western Newfoundland named by Cook on his Chart of the West Coast of Newfoundland published in 1768, the year Cook departed on his 1st Pacific Voyage.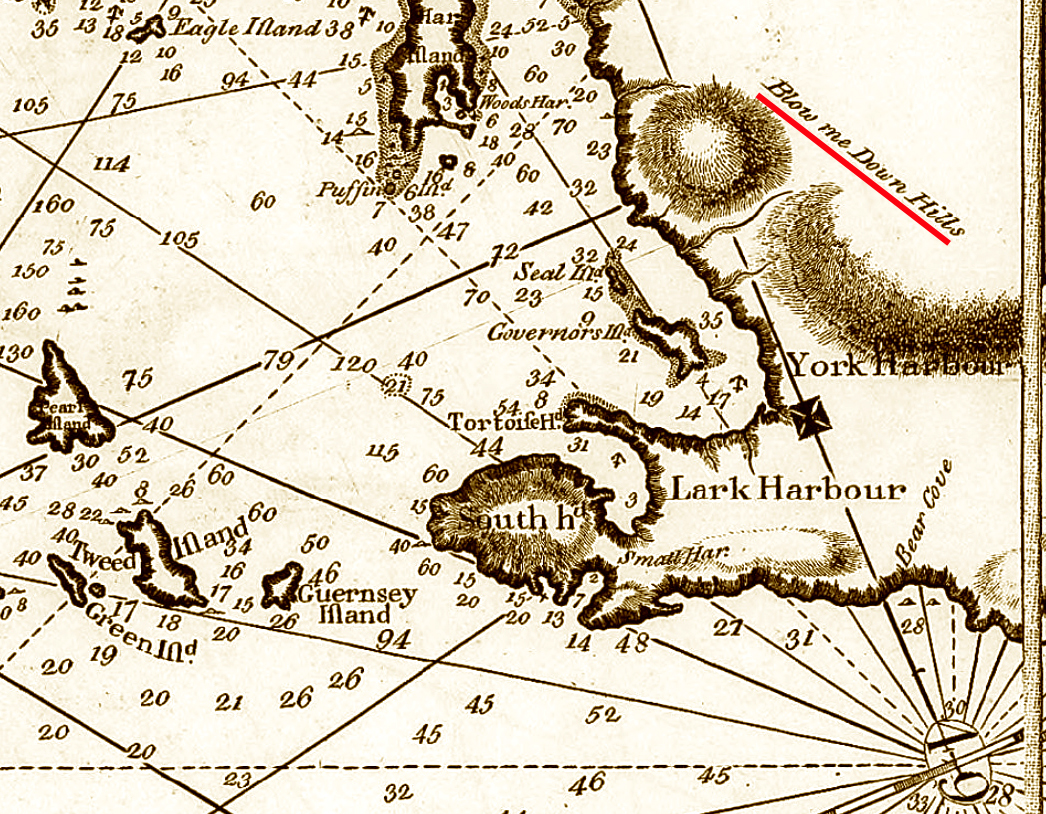 Detail from Cook's Chart of the West Coast of Newfoundland
According to Cook, "WSW and SW winds blow here sometimes with great Violence Occasioned by the nature of the lands there being a Valley of low land between this Harbour and Coal River [Serpentine River] which is bounded on each side with high hills, this causeth these winds to blow very strong over the low land."