On October 26, 2018, Cabox Geopark in Western Newfoundland commemorated the 250th Anniversary of James Cook's 'Chart of the West Coast of Newfoundland'.   A large version of the map was installed at the Geopark's new Saltbox Information Center in Benoit's Cove on the south side of the Bay of Islands.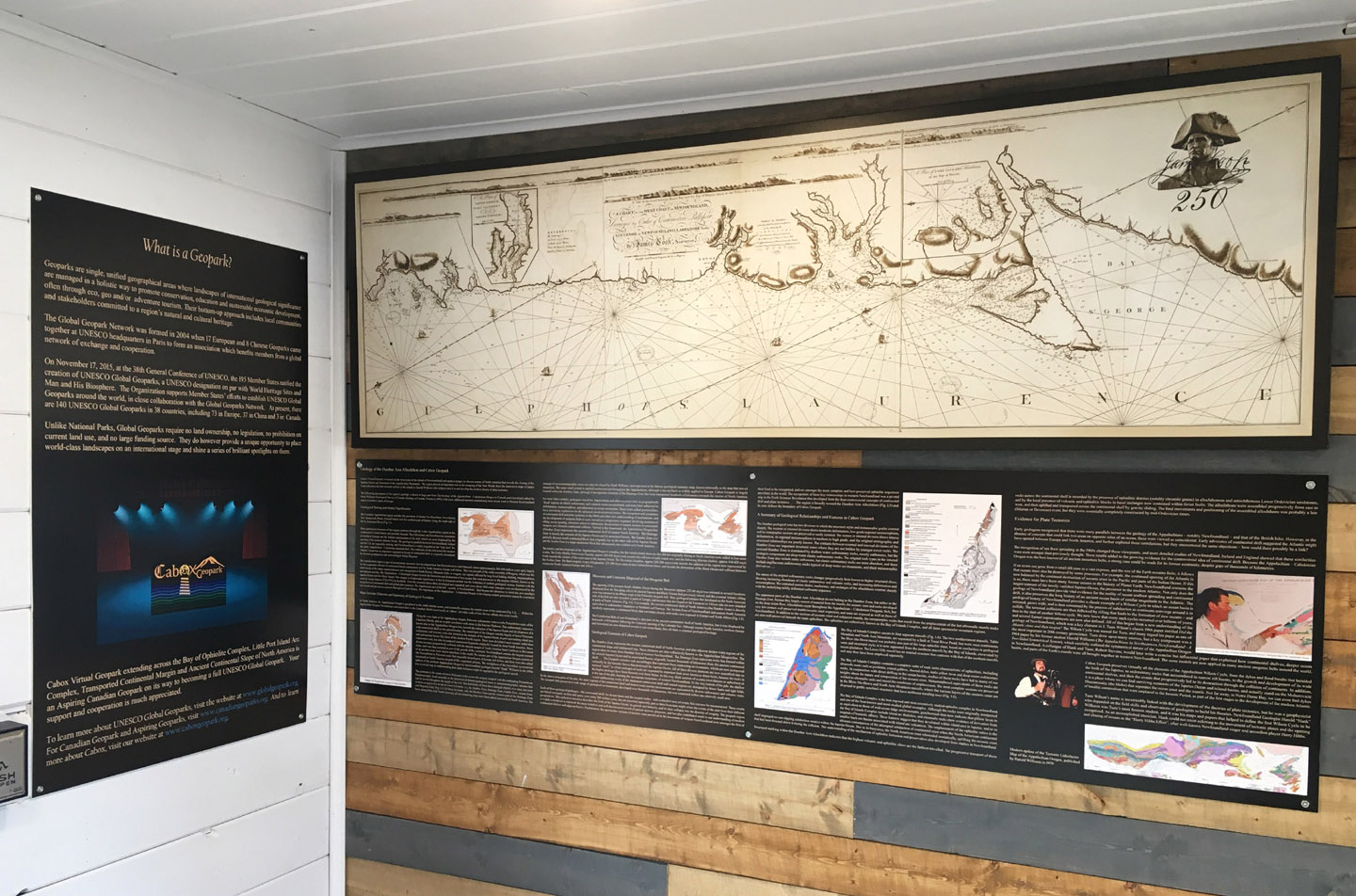 Other copies of the Chart were (and will be) installed at key locations around the bay, including along the newly designated James Cook Heritage Trail in Blow Me Down Provincial Park, Lark Harbour.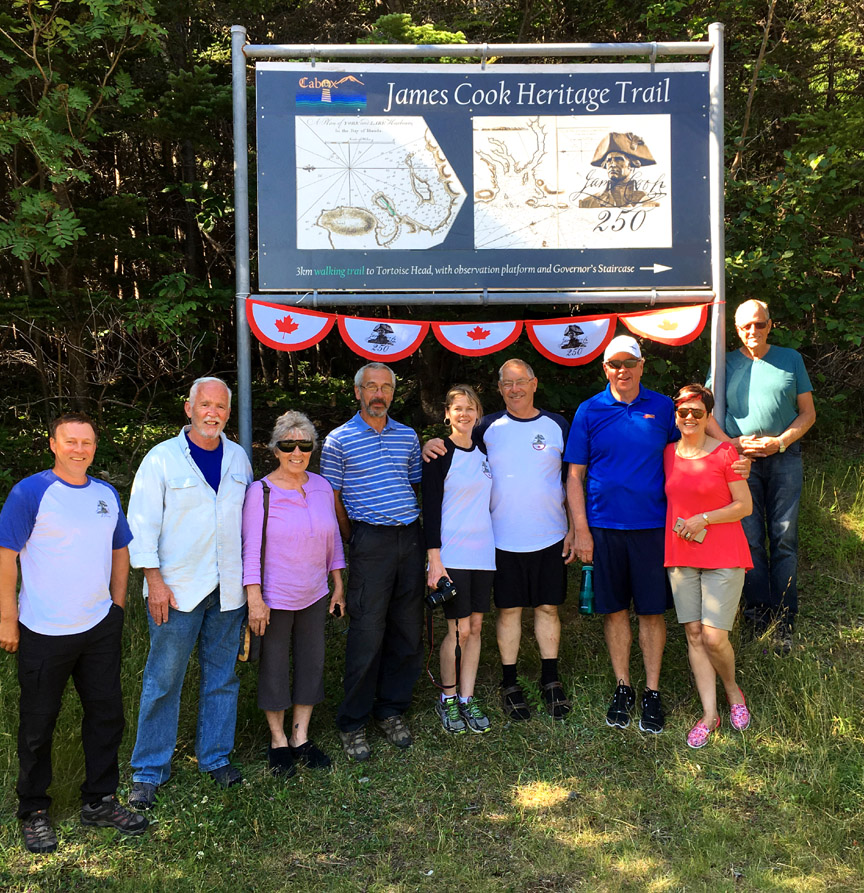 (L-R) Paul Wylezol (IAT Co-Chair), Judy Jenner and David Startzell (long-time Executive Director of the ATC), Kevin Noseworthy (IATNL), Mary-Lou and Allan Shepherd (OBIEC), John and Sharon Parsons (OBIEC), and Arne Helgeland (IATNL) at the new trailhead sign for the James Cook Heritage Trail on July 26, 2017
Considered by many to be Cook's finest map, the chart was published a year after his last survey in Eastern Canada, after being selected to command a voyage to the Pacific Ocean to witness the transit of Venus and search for the fabled southern continent.

Cook's Chart of the West Coast of Newfoundland, published in 1768 (click to enlarge)
Unlike during his three Pacific voyages, Cook spent each winter after his five surveys of Newfoundland (1763-67) back home in London preparing the chart of his previous summer's surveys.  The additional time and technical support allowed Cook to create cartographic masterpieces that were highly accurate and often embellished with calligraphic style.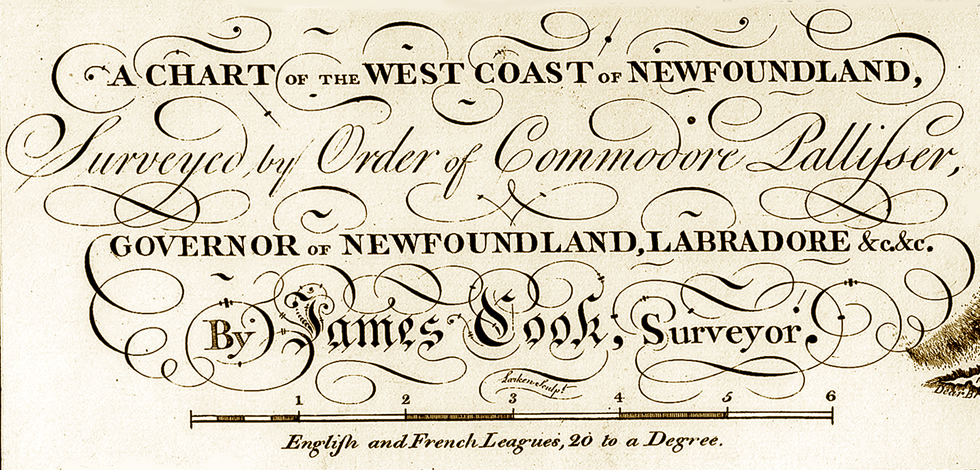 The Chart of the West Coast of Newfoundland is also noteworthy for the number and quality of the inset topographical views, with numbered (or lettered) ship identifying the position the view was taken.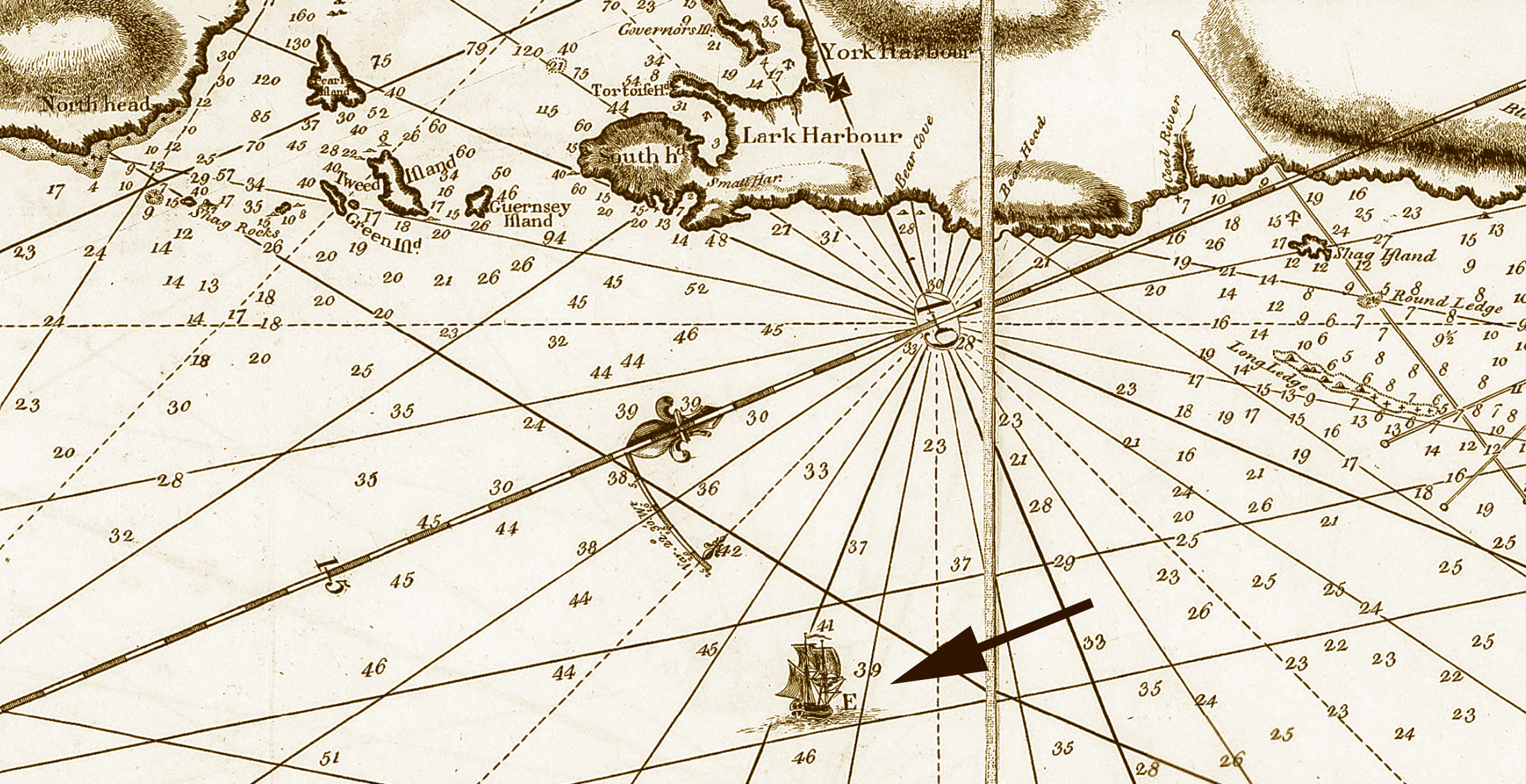 There are also two inset maps that show important harbours in greater detail at a larger scale.