A PROPOSED exhibition in 2020 at the National Museum of Australia to mark the 250th anniversary of Captain Cook's arrival in Australia, brought the museum's senior curator Ian Coates to Gisborne this week.
HMS Endeavour arrived on the east coast of New Zealand in 1769 and on the east coast of Australia in 1770.   New Zealand is a year ahead of Australia in planning for the sestercentennial, so Dr Coates was keen to learn more about how the Te Ha Trust is developing a shared approach to mark the event.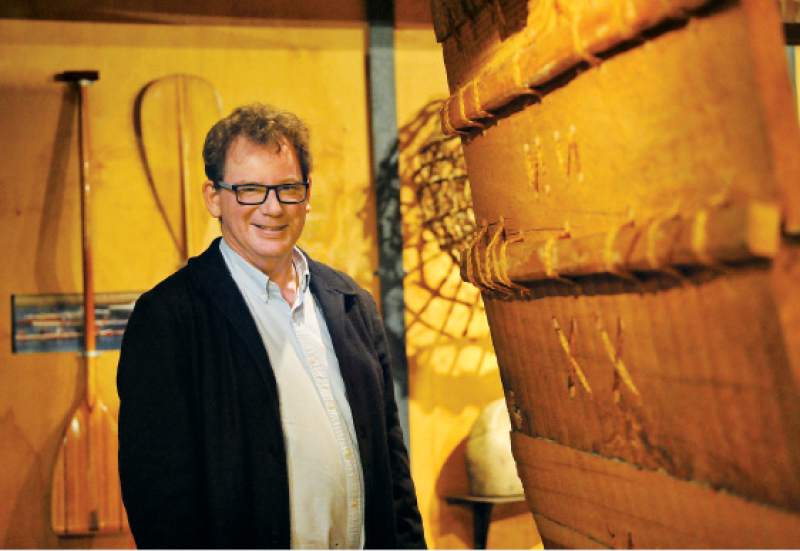 "I'm interested in hearing what the Te Ha Trust is seeking to make happen in 2019, and the general language people are using to create an event that draws people together, and is meaningful, and to what extent that might be helpful in creating an exhibition in Australia." 
The National Museum of Australia show would have a strong indigenous element, he said.  "There are a lot of similarities and a lot of differences, in the meaning of what that moment meant for indigenous people in New Zealand and Australia.  "I'm interested to learn the lesson from communities working together in regards to the legacy of Cook's arrival.
"Cook's legacy has positive and negative aspects.  There is a great scientific legacy but his arrival marked the beginning of white people's presence in Australia and their impact on Australia's Aboriginal people."
Australia is far more multicultural now than it was at the time of the 1970 bicentennial celebration of Cook's landing, but a lot of Australians did not know that history, Dr Coates said.
"An exhibition needs to address that. The idea of the exhibition is to look at 1770 from both sides — the view from the ship and the view from the shore, and the legacy of that moment for Aboriginal communities."
The New Zealand story and Australian story were different, he said.  Cook stopped only in Botany Bay, Cooktown and an island in the Torres Strait.  If the Endeavour had not been badly damaged when it ran aground on Great Barrier Reef, Cook's visit would have been brief.
"The names Cook chose for places in Australia were the names of patrons or what went on there but, apart from Possession Island, they are not loaded with a value like Poverty Bay."
Dr Coates is interested in finding a way to develop an exhibition that is different, and is considering the possibility of bringing Maori and Aboriginal people together in 2020.
"The last thing you want is the same point of view coming through. You have to craft the exhibition so you have texture and depth.
"It has to be true to the spirit of what people have told you."