Plants that were salvaged after Captain Cook's Endeavour ran aground on the Great Barrier Reef nearly 250 years ago, will be photographed to create never before seen images in a permanent digital record.  It's part of a project that will carefully photograph 1.4 million specimens at the National Herbarium of NSW, giving plant lovers and the broader scientific community access to botanical treasurers that until now have been kept behind closed doors.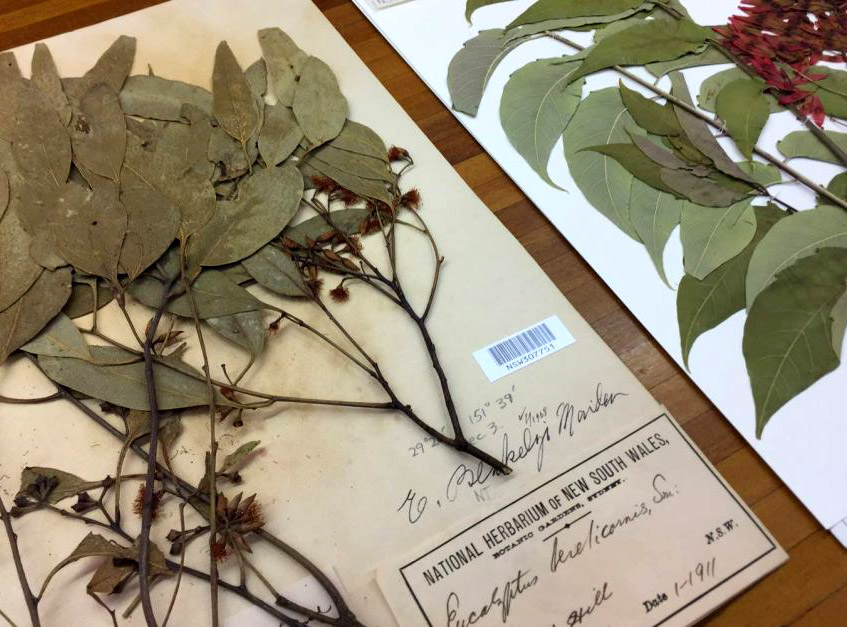 The technology is being brought into Australia by the Dutch company Picturae, which uses a conveyer belt to transport fragile samples past a purpose-built camera to take detailed images.  "It's going to be captured at 100 megapixel resolution," said the Herbarium's Manager of Collections, Shelly James.  "You'll be able to see the hairs on the leaves. It's absolutely magnificent.  It gives the scientific community free access to our collections without having to travel, and without us having to package them up and send them off."  
NSW Environment Minister, Gabrielle Upton said the plant specimens "tell a story of Australia … from before colonization.  They also tell the story of some of the species that were collected by botanists on Captain Cook's voyage of the Pacific."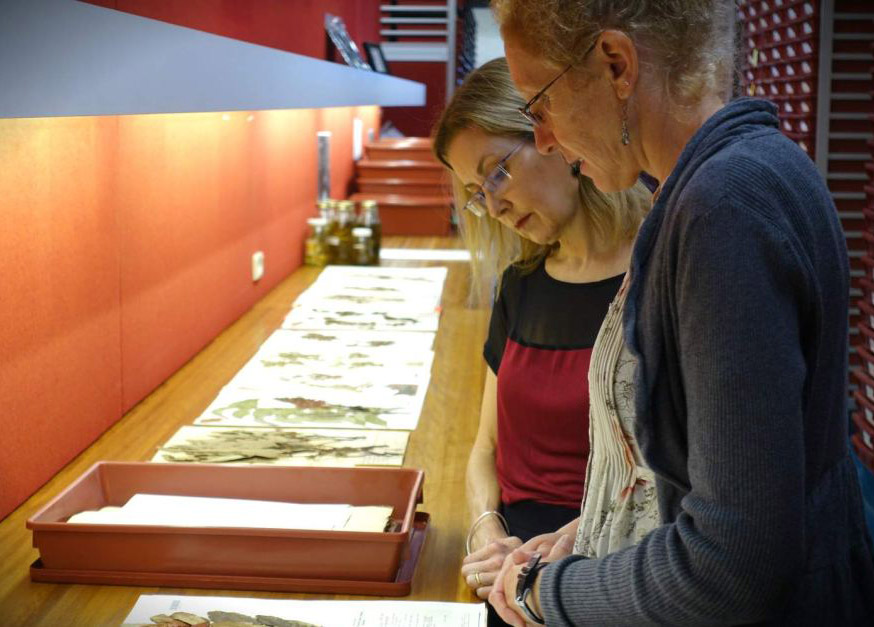 (L-R) NSW Environment Minister Gabrielle Upton and Herbarium Collections Manager Shelly James (ABC News: Nicole Chettle)
Technology brings treasured plants alive
The ABC viewed two samples collected by Joseph Banks and Daniel Solander before white settlement in Australia.  These were painstakingly preserved when the Endeavour averted catastrophe in 1770.  The ship's anchor and cannons were thrown overboard to keep it afloat and the plant cuttings were dried on the sails.  
Another sample bears the signature of the explorer Ludwig Leichhardt, who collected specimens from Sydney to Newcastle and the Northern Territory in the 1840s.  They will enter the digital age as part of a $2 million investment by the State government.  "It means that we are going to be able to share what's here with kids at school," Ms Upton said.  She said people will be able to look at the specimens online from their living rooms.
Picturae has performed similar work for the Smithsonian Institute in the United States and Kew Gardens in the UK.  The company is working in collaboration with the Australian-based heritage conservation business, International Conservation Services (ICS).  ICS Chief Executive, Julian Bickersteth, said ICS staff would undertake the work at the Botanic Gardens, overseen by Picturae.  Mr Bickersteth said a centre of excellence would be formed at the new $61 million Herbarium to be built at Mount Annan, south-west of Sydney.
The collection will be available in the Atlas of Living Australia by 2020, giving some of our oldest plants new life, online.