In 2020, Australia will mark 250 years since James Cook's arrival to Australian shores in 1770 with a circumnavigation of Australia on the replica ship HMB Endeavour.  The initiative of the Australian National Maritime Museum will provide an opportunity to reflect on the significance of the voyage in Australia's history, including the impact it has on Indigenous Australians.  The voyage compliments a range of initiatives led by the Museum that aims to explore stories of encounter, exploration and transformation involving Indigenous, migrant and other communities from Australia and beyond. A detailed program of exhibitions and events will be announced in early 2019.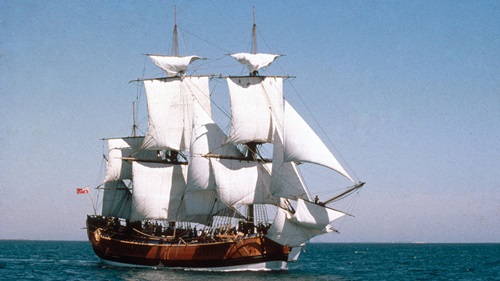 CEO of the Museum Kevin Sumption PSM said the voyage would aim to contribute to the cause of reconciliation and provide a safe space for Australians to discuss our past.  "Museums play an important role in our community because remembering and learning from our past is essential to set a course for the future," he said.  "When the Bark Endeavour arrived, it changed Australia forever. This new voyage provides a unique opportunity for all Australians to reflect on, question and commemorate that event.  This is a voyage of reconciliation, which will aim to build relationships, respect and trust between the wider Australian community and Aboriginal and Torres Strait Islander peoples.  The museum will consult with Aboriginal and Torres Strait Islander communities to ensure that the voyage is sensitive to the significant cultural and local issues and provides a perspective of Cook's arrival in Australia from both the shore and the ship." 
The Endeavour will not follow the original course of Cook, but instead will land in communities with the goal of connecting with as many people as possible.
For more details, go to the Australian National Maritime Museum website